Biography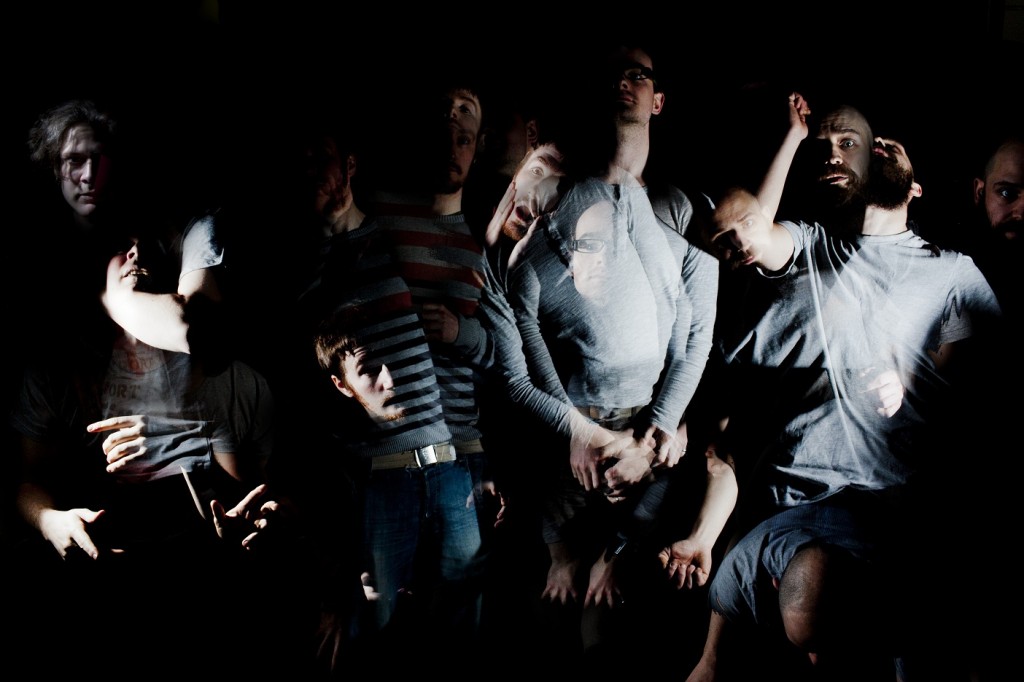 Thumpermonkey: Michael Woodman, Ben Wren, Rael Jones, and Sam Warren.
(Previous members have included Mike Hutchinson and David Croshaw).
Band photos by The Chaos Engineers.
Thumpermonkey has existed in one format or another since 2003.
In almost 10 years, they have released six albums – but still struggle to write a convincing biography.
Right now, Thumpermonkey makes heavy, progressive music. We think it's best we let others describe it in detail.
 "…an outrageous supernova, outshining half the sky…huge depth, big sound, immaculate arrangements, and a big, big voice. It's a lot of things, and greater than the sum of its parts: unashamed proper prog, lifted, by an avant sensibility, out of cheesy traps, yet swapping the harsher elements of experimental and avant rock for something more melodic, for refined guitars and real singing…the combination is thrilling"
"…not one of your indie-smindy post hardcore bands claiming to be progressive because they borrowed one of the easier At The Drive-In riffs, or yet another noodling post-rock copy of the Explosions in Your Emperor thing. No! This is the full on weird wired bombastic Rael in his Lighthouse in the court of crimson u-boat real big Gentle Giant, Isis deal…"
"(a)…Simmering noise rumpus"
PROG MAGAZINE
"…there are, I find, two distinct types of 'experimental' music. There's yer crap, usually a load of mis-matched toss put out by people who can't actually play or write and then there's this… Thumpermonkey, exciting, exhilarating and manic in a way that assorted preachers can only dream of…."
"…in all honesty needs to be heard to be believed, the work of a warped genius, or just warped. Your call."