Biography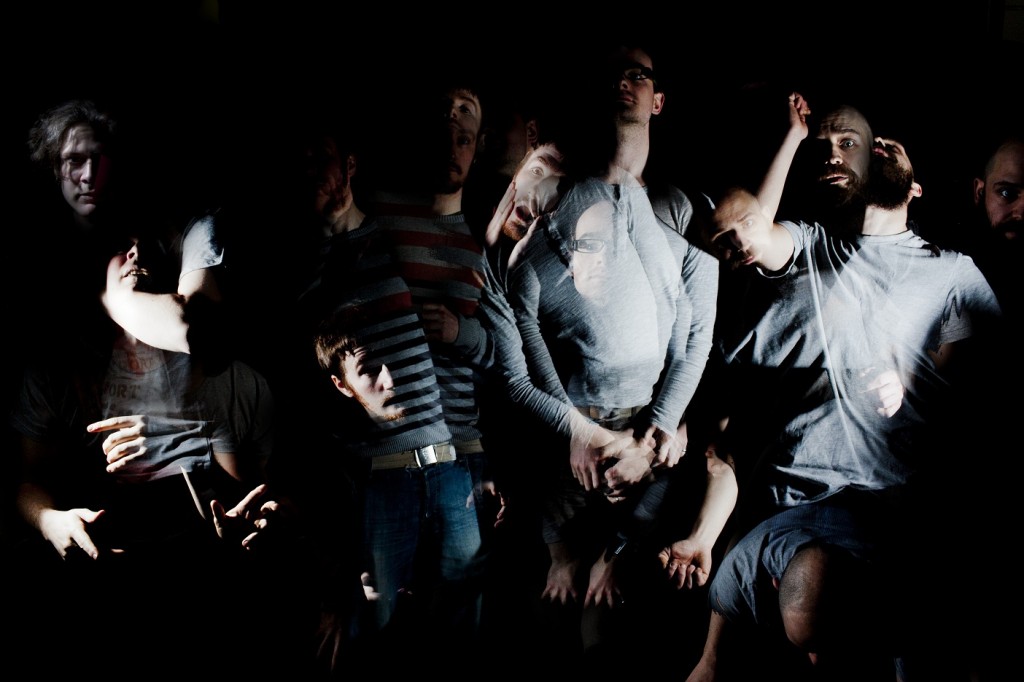 Band photos by The Chaos Engineers.
Thumpermonkey: Michael Woodman, Ben Wren, Rael Jones, and Sam Warren.
(Previous members have included Mike Hutchinson and David Croshaw).
Thumpermonkey live, and argue, in London.
Michael, (guitar / vox), wants all the songs to sound like a Philip K. Dick novel performed as musical theatre by Scott Walker, but forgets that detuned metal riffs aren't always the correct medium.
Rael, (keys / guitar), works with music in the film industry, and therefore tries to replace all of Michael's riffs with Ginastera; he doesn't always win.
Ben (drums) tells them that they are both wrong, and starts arguments about which of 'prog' or 'art-rock' are less odious words describing genres that Thumpermonkey don't fit in to.
Sam plays bass a bit too well, likes Rush, Decapitated, and funked-up versions of 'One Night In Tunisia', as well as the fact that Thumpermonkey 'do beauty as well as riffs'. He can't see what all the arguing is about.
This 'creative process' somehow produces music that is heavy, delicate, classically and dramatically influenced, sardonic rather than comical, (though some might disagree), and divisive.
To read what other people have said about Thumpermonkey, download our Press One-Sheet.
Contact:
Drop us a message on Facebook, get in touch on Twitter, or send us an email.