News
'Sleep Furiously' is now available! Happy Halloween everyone!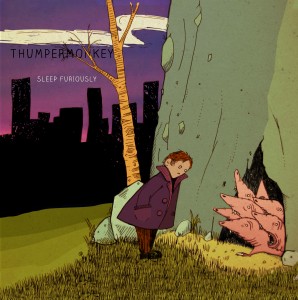 'Sleep Furiously', the new 11 track album by Thumpermonkey will be released on the 31st of October 2012, through 'Believers Roast', the label formed by Kavus Torabi, (Knifeworld, Cardiacs, Guapo). It was recorded in collaboration with Anthony Chapman, and is our first album with new recruit Sam Warren. Album artwork, (perhaps depicting the prototype for a new animatronic stage prop), is by Lee Mason.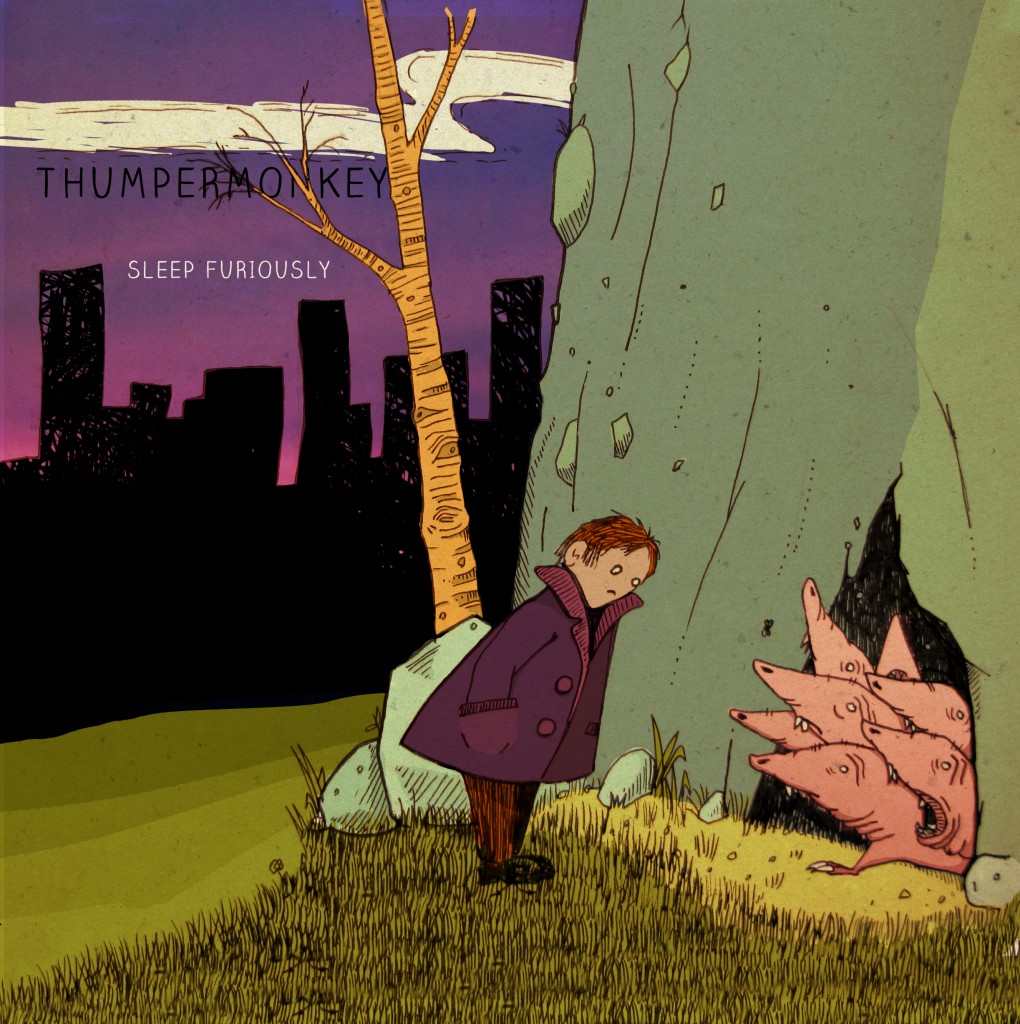 A series of videos made by Thumpermonkey singer / guitarist Mike Woodman, (who also created the video for Knifeworld's Clairvoyant Fortnight) are currently in post production, including an album trailer which will be online shortly.
Join the mailing list to get a copy before 31st October
We are making a limited number of copies of 'Sleep Furiously' available before the official release date of 31st October. Only fans subscribed to our email list will receive information about how they can obtain one.
Join our spam-free list by clicking here, or else enter your details into the scary monkey-box on the right of this text.
Welcome to the new Thumpermonkey website, lovingly themed by Mike Hutchinson.
Work continues apace on the as yet untitled new album, which is currently being mixed by Anthony Chapman. Were still working on a few tracks as well; all we can say at the moment is that it will be landing at some point in 2012, along with a few new videos, and appearances across the UK, (including  slot at our beloved Malcfest).
We're also super excited to welcome new bass player Sam Warren to the fold, just in time to get some low-end grunt on the new recordings after a year of cheating with octave pedals. Check out his piercing stare in the recent photo-shoot by The Chaos Engineers. Incidentally, we can't praise their work highly enough, (not just the hot pictures of Sam).
To keep up to date with work on the new album, join our mailing list by popping your details in the box to the right, (where it will be consumed by the terrified looking primate). Pip pip!