Our repressing of Bring Me Sun For Breakfast is now shipping, featuring new on-body CD artwork, along with the lyric sheet from the original release. Unavailable for several years, this new pressing is strictly limited edition. Click on the image below to order.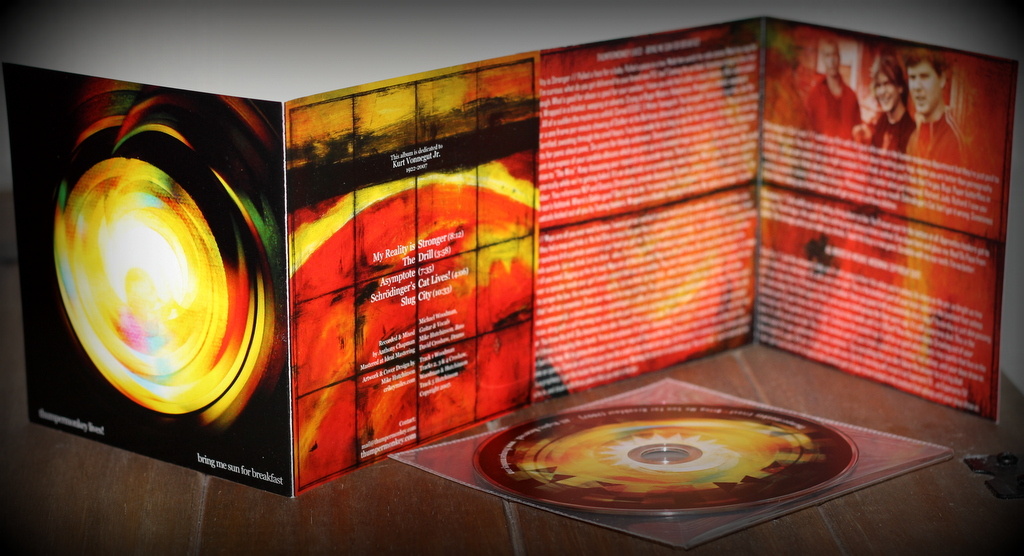 "Not one of your indie-smindy post hardcore bands claiming to be progressive because they borrowed one of the easier At The Drive-In riffs, or yet another noodling post-rock copy of the Explosions in Your Emperor thing. No! This is the full on weird wired bombastic Rael in his Lighthouse in the court of crimson u-boat real big Gentle Giant, Isis deal." ORGAN MAGAZINE
To celebrate, here is a recently recorded video of album opener 'My Reality is Stronger' filmed by Ashley Jones at the Westminster Kingsway College theatre, (with help from John Mackenzie of Godzilla Black), and featuring beautiful live visuals by Emily Bailey.