The new video taken from Thumpermonkey's 'Sleep Furiously' is now available to view online.
Click through to Youtube to see see full cast / crew details & watch in glorious 1080p HD.
If watching this video causes an itch, you can scratch it by picking up the album (
physically
 or 
spiritually
), or by attending a recital – such as…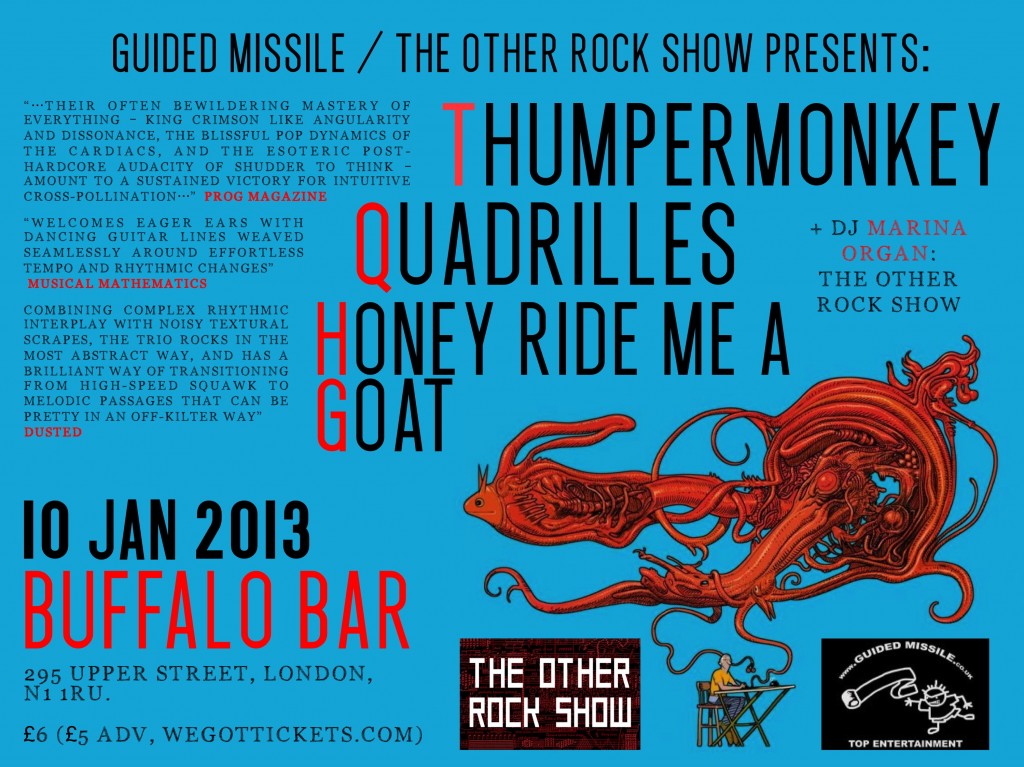 We are playing a London show on 10th Jan with Quadrilles and Honey Ride Me A Goat, in collaboration with Resonance104.4fm's 'Other Rock Show' and Guided Missile. If you haven't already, check out the show on Sunday nights from 9.00pm. (Event tickets / Facebook Event)
We have some other great shows coming up: (all show dates updated regularly here).
Jan 10th 2013: 
Thumpermonkey, Quadrilles, Honey Ride Me a Goat:
Buffalo Bar, London, UK.

Jan 18 2013:
'Roast on the Coast', w. Knifeworld, Thumpermonkey, Ham Legion:
Prince Albert, Brighton, UK.

Feb 02 2013: 
Knifeworld, Thumpermonkey, Pigshackle:
The Square, Harlow, UK.

Mar 17 2013:
Thumpermonkey, Pigshackle:
Boiler Room, Guildford, UK.

Apr 27 2013: 
Earthmass, Telepathy, Thumpermonkey, Hobopope and the Goldfish Cathedral:
Royal Oak, Ipswich, UK.